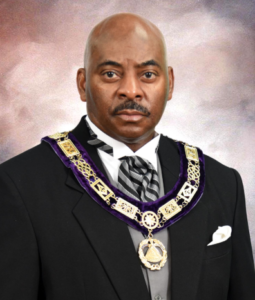 Welcome to the official website for the Most Worshipful Prince Hall Grand Lodge, U.S. Virgin Islands, Free & Accepted Masons Inc. "Active" Membership is the key to our success and to our future.
Our Members not only support our Order but also support our Masonic Family Affiliation, our Communities, our Charities, our Families, our Armed Forces, and our Country. We are committed to creating an accepting, friendly environment in which we can live our lives dedicated to the enduring principles of Brotherly Love, Relief, and Truth.
Please learn more about us as you enjoy the information available on this site.
Vision 2024
The Prince Hall Grand Lodge of the U.S. Virgin Islands, F.&A.M., Inc., through our Lodges and the U.S. Virgin Islands Grand Chapter, Order of the Eastern Star, P.H.A., Inc. through our Chapters, throughout our jurisdiction, and overseas are becoming increasingly recognized for its continuing support of charities, community services, and outreach projects.